The Domaine Chapuis
THE VINEYARDS
The Domaine consists of 11 hectares of vineyards located in Côte de Beaune around the Corton hill with a production of primarily red wines from Pinot Noir and two white wine appellations in Chardonnay.
Pour voir la carte interactive, veuillez tourner votre smartphone.
"Cartography extracted from the books Les Vins de Bourgogne and The Wines of Burgundy (Collection Pierre Poupon, www.collection-pierrepoupon.com) with permission of the authors Laurent Gotti & Sylvain Pitiot © 2020, Pierre Poupon Collection. All rights of reproduction, translation and adaptation reserved for all countries. "
PHILOSOPHY
Our work is to reveal the so particular soil of Burgundy.
It starts in the vineyards. We are daily in our plots with our team because we believe that it is through the observation of the smallest details and the attention given to each vine that the secret of a high quality wine lies.
We prune in "Guyot-Poussard", a technique that respects the flow of sap and thus maximizes the life expectancy of our plots.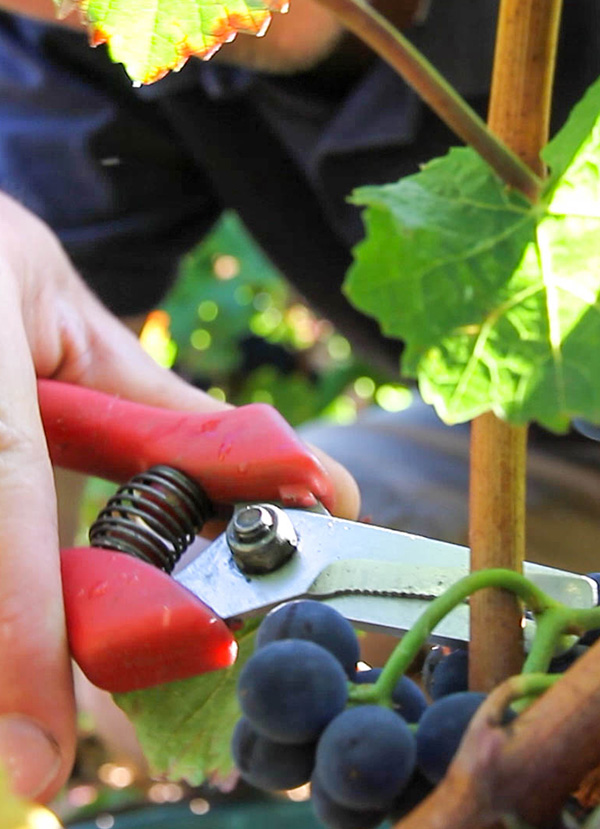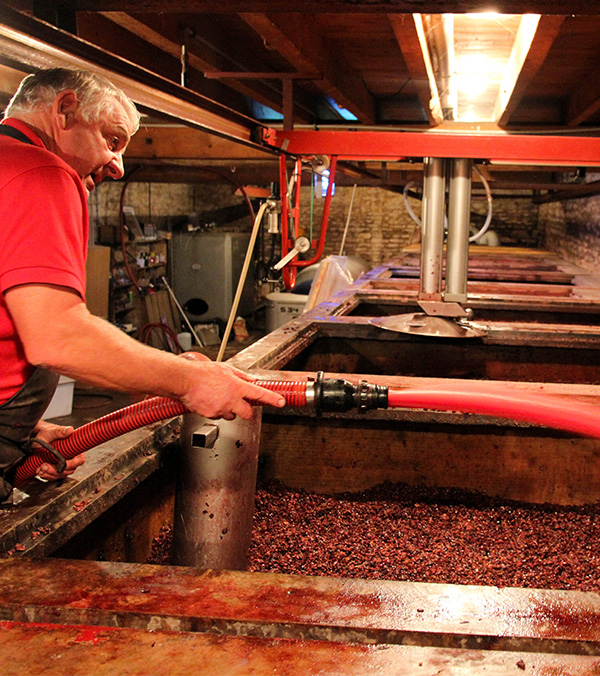 Also, our soil work, our fertilization, our phytosanitary strategies,
are designed to reduce our impact on the environment so that
our vines grow within a preserved biodiversity. In the vineyards and in the cellar we work with sustainable viticulture methods: we are proud to get the HVE3 label (High Environmental Value) certificating our environmental involvement.
Always with this attention to detail, our harvests are entirely done by hand to select only the healthiest berries.
We vinify in the traditional way and all our wines are then aged in French oak barrels, for 12 months for the whites and up to 18 months for the reds.
We prefer a low percentage of new barrels, about 10%, which allows us to express the full potential and finesse of our terroirs.
This is why our wines are the purest expression of pinot noir and chardonnay, a reflection of Burgundy.
WORK IN THE VINEYARD AND IN THE CELLAR

DOMAINE CHAPUIS
GREAT WINES OF BURGUNDY
Integrated viticulture HVE 3 certified (High Environmental Value)

TRIM
Guyot Poussard on the young plots of less than 15 years and Guyot simple on the rest of the estate.

SOILS
Soil work with ploughing, ridging. Manual actions as much as possible to limit soil compaction.

HARVEST
Manual harvesting. Vatting time of 20 days with punching down and pumping over in concrete tanks.

BREEDING
Aged in French oak barrels with an average of only 8% new barrels to enhance the fruit aromas and thus the expression of the terroir. For the whites, 12 months of maturation and about 18 months for the reds.